The blog archive provides access to past blog postings from Communications of the ACM and other sources by date.
April 2017
---
From Schneier on Security
NSA Deputy Director Richard Ledgett described a 2014 Russian cyber attack against the U.S. State Department as "hand-to-hand" combat: "It was hand-to-hand combat," said NSA Deputy Director Richard Ledgett, who described the incident…
---
From The Eponymous Pickle
Has been some time since the Facebook assistant has been mentioned, but it reemerges as a capability providing suggestions.   Trend continues among IT giants as a way to engage.  No review here, awaiting a closer look.

Facebook's…
---
From The Eponymous Pickle
Another simple and cheap business intelligence tool, this on by Amazon.  With links to other related system reviews.

Review: Amazon QuickSight covers the BI basics
A promising data analysis tool in the cloud, QuickSight is easy…
---
From Schneier on Security
A detailed account....
---
From The Noisy Channel
Thanks for the kind words!
Stack Overflow and Quora certainly have reputation systems, and I love both sites. But I don't feel either of them is focusing on being a hiring platform.
Stack Overflow is a great source of content,I…
---
From The Eponymous Pickle
Augmented reality and the supply chain.  In the WSJ.  Also see my recent post on Virtualitics.

Augmented Reality to Revolutionize How Companies Manage Supply Chains, Says MIT Researcher
Augmented reality superimposes digital content…
---
From insideHPC
E8 Storage has selected NVMe solid-state drives from HGST as the next-generation storage vendor pushes the boundaries of performance for the enterprise and software-defined cloud. According to Western Digital, Embedding HGST …
---
From The Eponymous Pickle
I was asked a while back what kind of information was being gathered and stored by the modern operating system.   And to what degree can that information be acquired by third parties?  What security issues occur?  I happened,…
---
From insideHPC
The European PRACE initiative has issued its 15th Call for Proposals for Project Access, the second Call under the PRACE 2 program. "Applications for Project Access must use codes that have been previously tested and that demonstrate…
---
From The Computing Community Consortium Blog
Contributions to the following blog were made by past CCC Council member Daniela Rus, Professor of Electrical Engineering and Computer Science and Director of the Computer Science and Artificial Intelligence Laboratory (CSAIL)…
---
From The Eponymous Pickle
We worked with Sands a number of years ago, they pass this along:

Sands Research is a leader in EEG and Eye-tracking studies in advertising, market research and product design, research & development.  www.sandsresearch.com

University…
---
From The Eponymous Pickle
Quantum search, the ideal demonstration of quantum computing possibilities?  Technical.

Quantum Computing Now Has a Powerful Search Tool
Quantum search algorithms could change the face of computing now that physicists have shown…
---
From The Eponymous Pickle
How SAP and Accenture work together to provide analytical services.   Their overview site.


---
From insideHPC
Xiaoyi Lu from Ohio State University presented this talk at the Open Fabrics Workshop. "Single Root I/O Virtualization (SR-IOV) technology has been steadily gaining momentum for high performance interconnects such as InfiniBand…
---
From The Eponymous Pickle
In InFoQ   Asking some useful questions about data and its uses.

There Is No AI Without IA

"  ... Key Takeaways

Learn how Artificial Intelligence (AI) will impact the aspects of our personal and professional lives

Check out the

Decision…
---
From insideHPC
DDN is helping the University of Edinburgh accelerate its genomics and other industry research. According to professor Mark Parsons, director of the Edinburgh Parallel Computing Center, DDN's high-performance storage supports…
---
From Schneier on Security
There's ablog post from Google's Project Zero detailing an attack against Android phones over Wi-Fi. From Ars Technica: The vulnerability resides in a widely used Wi-Fi chipset manufactured by Broadcom and used in both iOS and…
---
From Computational Complexity
In Atlanta last week a 
fire destroyed a major highway bridge
 right on my, and so many others, commutes. I've been playing with different strategies, like coming in later or even working at home when I can, not so easy when…
---
From insideHPC
Today ISC 2017 announced the finalists for the Hans Meuer Award. Introduced in memory of the late Dr. Hans Meuer of TOP500 fame, the award recognizes the most outstanding research paper submitted to the conference's Research …
---
From Putting People First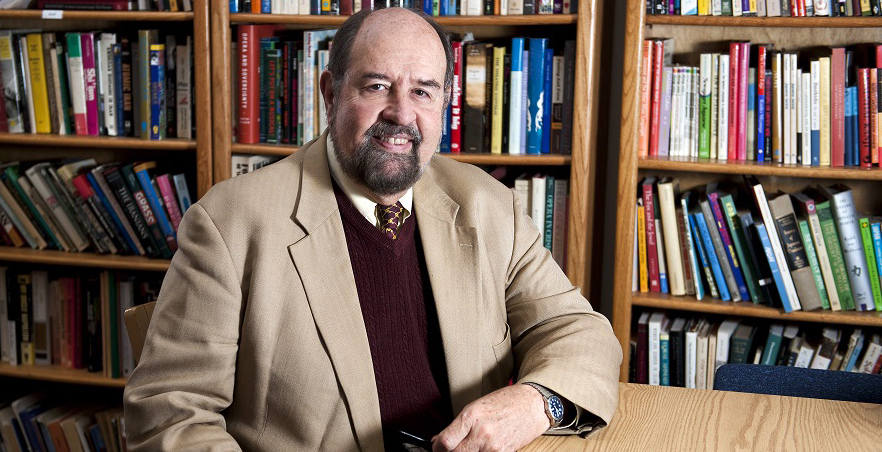 A fertile relationship is growing between anthropology and business. Marketers are finding that anthropologists gather very useful knowledge by studying consumers in their natural habitat using the ethnographic techniques of …
---
From The Eponymous Pickle
Never Understood why this originally done, but now one less step:  In Cnet:

You can now use any Alexa skill without enabling it first
You no longer have to manually enable Alexa skills before you use them. Just tell Alexa to open…
---
From The Noisy Channel
When I worked at LinkedIn, I focused on its mission of "connecting talent to opportunity at a massive scale". Or, as I preferred to describe it, helping people hire and be hired.
LinkedIn is the market leader for hiring, but it…
---
From The Eponymous Pickle
I like the idea of starting with the process.   In McKinsey:

How to start building your next-generation operating model
By Joao Dias, David Hamilton, Christopher Paquette, and Rohit Sood

Each company's path to a new operating model…
---
From insideHPC
Today Hyperion Research reports that Worldwide factory revenue for the high-performance computing (HPC) technical server market grew 4.4% in full-year 2016 to a record $11.2 billion, up from $10.7 billion in 2015 and from the…
---
From The Eponymous Pickle
Been writing about the Polinode system for   "...  networking analysis capability in the cloud .. "   for some time.  They continue to update their offering.  See also, their blog.

" ... We are thrilled to announce that a number…
---
From Schneier on Security
There's a new report of a nation-state attack, presumed to be from China, on a series of managed ISPs. From the executive summary: Since late 2016, PwC UK and BAE Systems have been assisting victims of a new cyber espionage campaign…
---
From insideHPC
Los Alamos National Lab is seeking a Research Technologist in our Job of the Week. "This position will focus on research and development of novel DNA and RNA isolation and library preparation methods to accommodate library preparation…
---
From Putting People First
Patrick G. Watson, lecturer in the Sociology department and Social Psychology program at McMaster University, Canada, has recently published a thoughtful review of two business ethnography books: Advancing Ethnography in Corporate…
---
From The Eponymous Pickle
Something we worried about when we built logic based AIs.   One executive rejected the effort, saying:  "  .. I want something new, fresh ... not what comes from old expertise, or old data ... ".   In the HBR:

Can AI Ever Be as…
---
From The Eponymous Pickle
Watson as it might apply to supply chains. Starting to take a closer look.  In IBM's view:

" ... According to the IBM Institute for Business Value research, lack of visibility and transparency is the greatest hurdle in achieving…