The blog archive provides access to past blog postings from Communications of the ACM and other sources by date.
November 2017
---
From insideHPC
Last week at SC17, SkyScale announced its partnership with Rescale, the foremost cloud simulation and HPC solution provider, and availability of NVIDIA Tesla V100 GPU accelerators on its GPU as a Service cloud platform. Enhancing…
---
From insideHPC
At SC17 last week, Nyriad Limited demonstrated their company's first commercial product, Nsulate, a GPU-accelerated storage solution that enables increased storage resilience while reducing the storage power requirements by over…
---
From insideHPC
An new energy-efficient supercomputer called CoolMUC-3 has been deployed at LRZ in Germany. Developed by MEGWARE, the HPC cluster features Intel's many-core architecture and warm-water cooled Omni-Path switches. "In the long …
---
From The Eponymous Pickle
Automated warehouses are not new, but their use has expanded and improved as part of broader fulfillment process.

Robot Makers Fill Their War Chests in Fight Against Amazon

Locus Robotics is raising serious cash in its bid to automate…
---
From The Eponymous Pickle
Google Slides add-ons pull in content from around the web
You can also add your Keep notes to your slide deck.

Google Slides is about to make it easier if you want to whip together a polished presentation in a hurry. The productivity…
---
From Schneier on Security
Amazon has a cloud for U.S. classified data. The physical and computer requirements for handling classified information are considerable, both in terms of technology and procedure. I am surprised that a company with no experience…
---
From Gödel's Lost Letter and P=NP
To give a Hilldale Lecture and learn about fairness and dichotomies UB CSE50 anniversary source Jin-Yi Cai was kind enough to help get me, Dick, invited last month to give the Hilldale Lecture in the Physical Sciences for 2017…
---
From Apophenia
Amazon Fulfillment Center, CC Scottish Government The following is a transcript of my lightning talk at The People's Disruption: Platform Co-Ops for Global Challenges — held at The New School.  When you listen to people in tech…
---
From Computer Science Teacher - Thoughts and Information From Alfred Thompson
Some days I think my greatest edge over my students is that I am better at debugging than they are. Well there is that I actually read documentation as well but putting that aside for now.
This semester I am teaching with AppInventor…
---
From insideHPC
NEC Deutschland GmbH has delivered an LX series supercomputer to Johannes Gutenberg University Mainz (JGU), one of Germany's leading research universities and part of the German Gauss Alliance consortium of excellence in high…
---
From insideHPC
Last week at SC17, Data Direct Networks announced that The University of Tennessee, Chattanooga (UTC) has selected DDN's GS14KX parallel file system appliance with 1.1PB of storage to replace its aging big data storage system…
---
From The Eponymous Pickle
Big follower and user of IFTTT,  like to see it taken further for the smart home, think it can be taken further yet, especially by adding more intelligence to the 'Apps'.   Now Roomba is in the mix.

Roomba now supports IFTTT functionality…
---
From The Eponymous Pickle
For a project have been looking at how streaming recommendations act as marketing for products.  The big example out there are cases where there there is lots of content, not clearly differentiated.  Music is one example.   Even…
---
From insideHPC
Last week at SC17, Hyperion Research announced that the UberCloud and the Stanford Living Heart Project have won the Hyperion Award for Innovation Excellence. "The Stanford LHP project is simulating cardiac arrhythmia, which …
---
From The Eponymous Pickle
Part of my responsibility in the enterprise was to manage this thing.  Explain to management why or why not they should pay attention to, or even invest in new tech.   Well put here, but the hype and marketing can be tough to…
---
From insideHPC
Last week at SC17, Russian HPC vendor RSC Group showcased the next generation of their liquid-cooled RSC Tornado supercomputers based on Intel Xeon Scalable Processors. "RSC is demonstrating a full set of components for modern…
---
From insideHPC
Last week, the rhetorical one-two punch of the Intel HPC Developer Conference and Supercomputing 2017 offered global HPC aficionados new insights into the direction of advanced HPC technologies, and how those tools will empower…
---
From The Eponymous Pickle
Interesting points made here. Since methods like deep learning are used for value and also hyped the results may not be widely shared.    But then the major players seem to be opening the methods and even their use to anyone.…
---
From The Eponymous Pickle
A Comparative Roundup: Artificial Intelligence vs. Machine Learning vs. Deep Learning

This article was written by Paramita Ghosh.

A 1969 McKinsey article claimed that computers were so dumb that they were not capable of making

…
---
From Computational Complexity
By now as you've read from Luca or Scott or PhD Comics or a variety of other sources on the dangerous changes to the tax code that passed the US House of Representatives last week. Among a number of university unfriendly policies…
---
From Schneier on Security
Amazon Key is an IoT door lock that can enable one-time access codes for delivery people. To further secure that system, Amazon sells Cloud Cam, a camera that watches the door to ensure that delivery people don't abuse their…
---
From Putting People First

Wide ranging partnership also covers collaboration with design schools and public events on service design "Finding the way forward for independent design means building new business models for service design consultancies in…
---
From Putting People First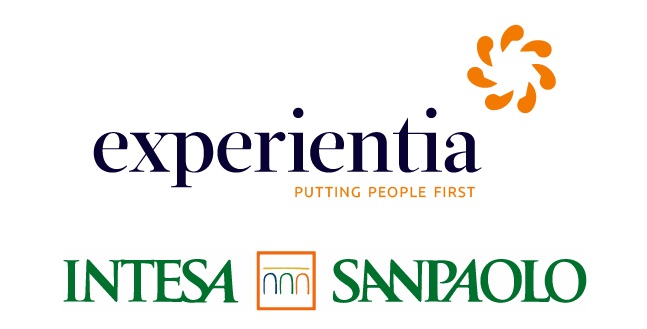 Wide ranging partnership also covers collaboration with design schools and public events on service design "Finding the way forward for independent design means building new business models for service design consultancies in…
---
From The Eponymous Pickle
This was new to me. I know what 'Hashing' is with regard to storage allocation and cryptography,  looking at it in more detail here.

The End of Blockchain? Hashgraph has the potential to displace Blockchain!
By The Curious Economist…
---
From The Eponymous Pickle
Worth a refresher, have been on both sides of this.

7 TED Talks to Inspire Project Management Experts

We regularly work with project managers from all walks of life, and each of them is likely to experience an emotional burnout…
---
From insideHPC
In this video from SC17, Bruce Tulloch from BitScope describes an low-cost Rasberry Pi cluster that LANL can use to simulate large-scale supercomputers. "The BitScope Pi Cluster Modules system creates an affordable, scalable,…
---
From The Eponymous Pickle
Good piece below, but the the conclusion is not much different than what you saw in the 80s.  You can produce a chatbot that will fool someone into thinking its human.   You can also built a useful chatbot that will narrowly

What…
---
From insideHPC
The School of Mines in Colorado is seeking a Computational Scientist in our Job of the Week. "The Computational Scientist works as part of the High Performance Computing Group to help Mines researchers by collaborating with other…
---
From The Eponymous Pickle
Just deoderants, or a broader look at online, replenishment?  Likely

P&G acquires startup that specializes in online sales
By Barrett J. Brunsman  –  Staff reporter, Cincinnati Business Courier

Procter & Gamble revealed today the…
---
From The Eponymous Pickle
Continuing looks at tracking us and what we do.

Computer scientists use music to covertly track body movements, activity by James Urton

" ... Now researchers at the University of Washington have demonstrated how it is possible

…